As a real estate investor, it's crucial to seize every opportunity to gain revenues. A minor delay can cause you to miss out on a lucrative deal. In such circumstances, capital is critical to seal real estate deals.
This is why loans have become a necessity for investors. Amongst various loans, one seems to have grabbed every investor's attention – hard money loans. Hard money loans have emerged as a convenient financing solution for many investors due to their short-term and flexible loan terms.
Here's why hard money loans are so appealing to investors.
Hard Money Loans Cover Funds for Fix-and-Flip Projects
Amongst various real estate investments, a profitable project for investors is fix-and-flip projects. Projects that require an investor to buy a property, renovate it, and sell it for a profit are known as fix-and-flip projects. And investors need short-term loans to finance fix-and-flip projects.
Investors seek short-term loans, usually for a 1-year plan to fund the necessary renovations for these projects. Unfortunately, traditional loans and lenders don't offer short-term loans for fix-and-flip projects since short-term objectives don't align with their tactics.
As a result, investors turn to hard money loans rather than miss out on these lucrative opportunities.
Hard Money Loans Have Quicker Approvals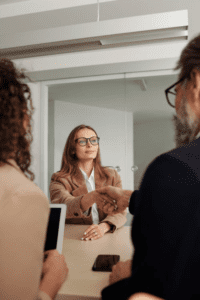 Are you fed up with waiting on loan approvals and missing out on investment opportunities? Get hands-on capital with hard loans! Investors have started preferring hard loans over conventional loans due to quick approvals.
In the real estate world, you need to close deals quickly, and delays can result in financial losses. Moreover, for an investor to acquire a conventional loan, they need to cut through red tape due to standards for approvals such as the Dodd-Frank Act.
Fortunately, hard money loans come with no such complications. Investors can obtain hard money loans by putting down collateral to secure the loans.
Hard Money Loans Don't Require Specific Qualification
Most traditional lenders or banks require applicants to have a high credit score and financial history. Moreover, they're required to fill out comprehensive applications and submit documentation as financial proof. Conventional loan lenders often decline loans due to low credit scores.
On the other hand, hard money loans don't pay much heed to qualification. Instead, they look for collateral values and the borrower's exit strategies.
Get Your Hard Loans Approved at Insula Capital Group
Quit waiting for your traditional loans to get approved. Instead, seize every opportunity with our hard money loans.
Insula Capital Group is a leading private lending and real estate investment company, offering reliable hard money loans for real estate projects, including fix and flip projects, new construction, land development, buy and hold, and more.
Feel free to get in touch with us to request a quote and start investing today!