As the US grapples with record levels of inflation, investors and consumers alike are searching for answers on how to best invest their money during these times. Real estate investing is often considered a hedge against inflation, but it brings investors many other benefits as well. With impressive returns, monetary leverage, and abundant opportunities for tax breaks, investing in real estate is one of the most surefire ways to guarantee a high return on investment (ROI).
Because real estate is a tangible asset, it makes for a great investment opportunity. However, the market can be volatile, so it's important to understand market conditions prior to investing. After this article, you'll be equipped with everything you need to know about getting high returns on your investments and navigating the market with ease.
Benefits of Investing in Real Estate
For many people, buying a home to live in is a major life goal. For others, investing in multiple properties and using them for short-term or long-term rental properties is the way to go. Whatever your reasoning for investing in real estate, there are many benefits that you'll be able to access when you do:
Cash Flow
If you rent out a property to short-term or long-term renters, you'll have access to regular incoming cash flows. Often, this cash can pay the mortgage on your investment and leave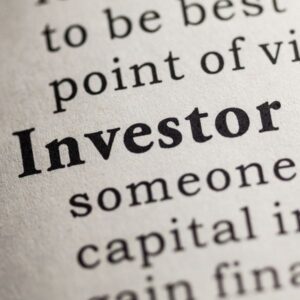 you with leftover funds to put toward your next investment project.
Tax Incentives
At a high level, real estate investors can enjoy tax breaks by deducting the cost of owning, operating, and managing a property. These tax breaks can make a huge difference during tax season! 
Equity
Even if you are only interested in purchasing a property for personal use, as you pay the mortgage of that property, your equity in the property grows. You own more of it and it becomes part of your net worth. This equity will give you the leverage you need to invest more.
Avoiding Losses on Your Investment
Like any investment niche, the real estate market moves up and down. The US just saw an incredibly hot market where it seemed as if there weren't enough properties to go around and prices were high, but mortgage rates were essentially nothing. Now, as the Federal Reserve begins to tackle inflation, mortgage rates are rising, and the market may be cooling. To get the most out of your investment, follow these tips:

Work with Experts
If you're a new investor, you don't have to navigate this process alone. There are many professionals in the real estate world that can help you make your investment dreams come true with less stress.
Set a Budget
Especially when the market was hot, buyers were pushed into whirlwind buying processes and often forced to offer way higher than asking prices. This pushed people above their budgets which could lead to financial struggles down the line.
Understand Interest Rates
Since the Fed raised interest rates, mortgage rates are going up as well. Now, it will cost investors a lot more to take out a home loan than it did just a few months ago. Be aware of how much you'll end up paying over time due to your mortgage rates.
Real Estate is Unique and Profitable
The real estate market is unlike any other investment landscape. It can feel difficult to navigate, but once you get the hang of it, returns are waiting. Whether you're looking to own properties and rent them out or just buy a new home for your family, you can rest easy knowing that when it comes time to sell, you will likely get more in returns than you paid on your investment. Even with trying times, the real estate market is expected to grow 5.2% annually from now until 2030, providing a great opportunity for investors.
Get in Touch with Us to Make Your Dreams a Reality
Are you looking for a reliable private mortgage lender? Consider Insula Capital Group. Insula Capital Group is a renowned private lending company that provides private money loans for real estate investors. We also offer residential rental property loans as well as construction loans and fix and flip loans for real estate projects. Get in touch with us to learn more.