As a property owner, one can never be too safe. If you're a landlord considering renting out your property, there are certain things you need to keep in mind.
Certain rental applicants can use desperate ways to scam you and damage your property. Therefore, you need to make sure that your property is in the right hands. However, don't be worried; you can avoid this by finding good tenants for your property.
If you're clueless about how to do that, here are a few tips for you.
Send Out a Detailed Rental Application
The first thing you need to do to find a good tenant is send out a rental application. You need to ensure you create a detailed rental application, leaving no gray areas for a shady tenant to escape.
Moreover, be sure to ask the right and personal questions; for instance, inquire about their family, profession, rental history, and other factors.
Furthermore, ensure you follow the Federal Fair Housing Act and treat every applicant equally irrespective of their sex, race, color, religion, etc. You'll need to give every application a fair chance.
Pick a Tenant with a Good Credit Score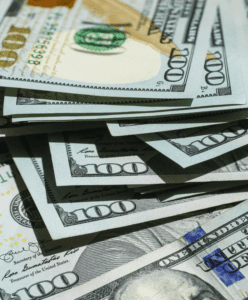 The sole purpose of renting out your property is to gain a monthly cash flow. However, if a tenant fails to pay their rent on time, that defeats the purpose. A good tenant should pay rent and other utility bills on time. Therefore, it's essential to find a tenant with a good credit score and knows how to manage their finances.
Moreover, a tenant with financial stability will be able to pay for repairs and replacements if they damage your property. You can run a credit check to ensure the potential tenant isn't in debt or bankrupt. Furthermore, you can verify their income and other personal information to second this.
You can also refer to their rental history to get a clear perspective of their financial status.
Run a Criminal Background Check
Criminals in disguise can easily scam even the smartest landlords. It's always safe to run a criminal background check before picking a tenant. A criminal tenant can put your safety at risk.
However, ensure you don't get too invasive since certain states such as California prohibits landlords from discriminating against tenants with shady and criminal records.
Considering Investing In Another Property? Seek a Private Money Loan at Insula Capital Group
If you're considering investing in another property, request a hard money loan at Insula Capital Group today.
Insula Capital Group is a leading private lending and real estate investment company, offering reliable hard money loans for real estate projects, including fix and flip projects, new construction, land development, buy and hold, etc.
Get in touch with us to request a quote today!