Selling a property can be a challenging task. Property owners often need to consider various factors such as the price they seal the deal at, how fast the property sells, and more.
Sometimes, property owners are in a hurry to sell off their property. Unfortunately, that isn't as easy as it may seem. However, there's one tactic that has been valuable for many property owners – staging a property.
Staging a property makes it possible for property owners to highlight and display the appealing features of their property to hit a quick sale. Over 81% of potential buyers stated that they found a staged property appealing and often imagined themselves in the property.
If you're worried about selling your property quickly, don't fret; we've got you covered.
Here's a staging checklist that will have your property sell faster and at a better rate.
Plan Ahead
Before you begin staging your house, you'll need to know what needs to be modified and transformed. Therefore, before you jump on this bandwagon, examine your property. Moreover, you'll evaluate your property from a buyer's perspective, look closely at what the buyer might like and what they might dislike.
Note those changes down and try to get rid of anything that can repel potential buyers. Moreover, if you're unsure of what needs to be adjusted on your property, you can refer to a real estate agent for advice.
Declutter, Clean, and Depersonalize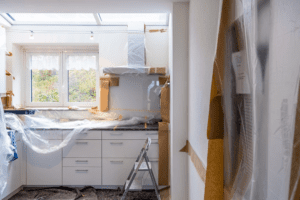 After you've examined your property, it's time to start working on decluttering your space. Go through every room of your property and get rid of things you don't need.
Moreover, work on the décor; depersonalize it with a neutral color scheme. Potential owners need to feel a personal connection to your property to purchase it. Therefore, you need to tone it down, so it doesn't reflect your personality and preferences.
Furthermore, declutter all the spaces, including shelves, walls, or tables. Not to forget, it's vital to clean your property before you stage it.
Once your property is spick and span, arrange your furniture to maximize space. Remember, potential buyers often want a spacious property, and rearranging your furniture will help do just that.
Don't Forget the Outdoor Space
Most property owners often forget about their outdoor space. Curb appeal plays an integral part in attracting potential buyers, so make sure your outdoor space looks clean and features a groomed landscape.
Maintain your landscape; trim the plants to ensure it's all green and clean. Moreover, paint the property's exterior if it isn't in a suitable condition. Check the front door, windows, driveway, sidewalks to ensure that you're ready to impress potential buyers with your property.
Show Off Your Property's Best Features!
Whether it's your hardwood floors, a striking curb, or a stunning deck, be sure to show them off! If you want to sell your property faster, you'll need to highlight your property's best features.
Investing In Another Property? Seek a Private Money Loan in New York
Request a hard money loan at Insula Capital Group today.
We're a group of private lenders and an investment company that offers real estate loans with various lending programs. What makes us stand out is we grant loans irrespective of credit scores.
Get in touch to get a private money loan.